Thanks for coming back! I appreciate the Worldwide Audience. ;-)
When we see someone in our field acting in an unethical or unprofessional manner we feel like our own reputation is being affected by the other person's behavior. That is guilt by association. When we see people act badly it makes you wonder why they got involved in the healthcare field. Most people in the healthcare field started out wanting to help people. Many find their role in helping people to be a calling, not a job.
Ethics
is from the Greek "ethos" meaning "character". It's the discipline dealing with what is good and bad and with moral duty and obligation. Webster's says that ethics are the principles of conduct governing an individual or group.
Our ethics get tested in the workplace due to our rapid pace, too many priorities, our work/life imbalance, poor leadership, poor interpersonal communication, and a staggering workload (Boyd, 1997). The results of this can yield physical and psychological reactions, sleep loss, headaches, weight loss or gain, and panic attacks.
Professional Behaviors:
Integrity - consistent honesty, ability to complete assignments
Empathy - showing compassion and respect for others
Self-Motivation - taking initiative to improve or correct behavior, not requiring constant supervision, accepting constructive feedback
Appropriate Appearance and Personal Hygiene - clothing neat, clean, and well maintained. Good personal hygiene.
Self-Confidence - Exercises good personal judgement, awareness of strengths and limitations.
Communications - Speaks and writes clearly, listens actively
Time Management - Consistent punctuality, completes assignments on time.
Teamwork and Diplomacy - Placing the success of the team above self interests, not undermining the team, remaining flexible and open to change.
Respect - Being polite to others, not using derogatory or demeaning terms, not behaving in a manner that brings discredit to the profession.
Advocacy - Not allowing personal bias to interfere with actions you take with people. Protect and respect other peoples confidentiality and dignity.
Careful Delivery of Service - Mastering and refresing skills, performing equipment checks, following policies, procedures, and protocols.
Tolerance - Ability to accept people and situations.
Functions under Stress - Maintains professional composure in stressful situations in spite of inappropriate actions on the part of others.
Attitudes: Is actively concerned about others, maintains a positive outlook toward others and toward assigned tasks. Recognizes and admits mistakes. Seeks and accepts feedback and uses it to improve performance.
(Source unknown)
Unprofessional behaviors have become such a frequent problem in adverse event analysis that The Joint Commission released a Sentinel Event Alert on the Subject in 2008. Read the entire
Alert Here
The Joint Commission Sentinel Event Alert
Issue 40, July 9, 2008
Behaviors that undermine a culture of safety
"Intimidating, disruptive behaviors can foster medical errors, contribute to poor pt satisfaction and preventable adverse outcomes, increase costs…. To assure quality and to promote a culture of safety, health care organizations must address the problem of behaviors that threaten the performance of the health care team.
###
Have you ever heard that "the bad apple can spoil the barrel". Individuals who chronically display bad behavior can impair the whole groups functioning. (Felps, W. et. al 2006) It is much more likely that the low performer will bring the groups performance down to their level than the group will be able to lift the low performer up. It is critical that the leader deal with the low performer.
Disruptive behavior creates a culture of fear, confusion, apathy, burnout, distrust of leaders, errors, and communication problems. (Pickert, Jim)
There are great courses on how to deal with "special colleagues" who create disruptions in the workplace.
When you go about your work, who are you trying to please? Does a supervisor have to oversee everything you do? Do you take personal pride in the work you do?
Colossians 3:23-24
"Whatever you do, work at it with all your heart, as working for the Lord, not for men, since you know that you will receive an inheritance from the Lord as a reward."
I try to do the best I can at whatever I am asked to do. Not every task I have is fun, but most are necessary. If someone has to do it, it might as well be done well.
Early in my career, I noticed that others were watching me. (No, I'm not paranoid) As an EMT responding on an emergency call, people watched my every move, that was understandable. On a routine call, they watched how I cared for their family member, what I said, how carefully I drove. As a nurse, my peers watched how I handled pressure situations. Was I cool under pressure? Families and patients watched my every move. I learned that a smile was reassuring. In leadership, I learned that team members needed to have confident but compassionate leaders.
As you are being watched in whatever role you now have or aspire to have, remember to pay attention to your ethical and professional foundation. People will remember those things about you and come to depend upon your consistency in those areas.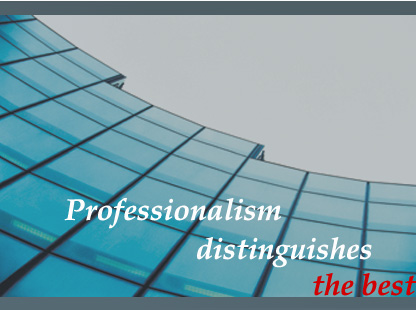 Note: Special thanks to Jackie Ashburn and Jim Pichert for assistance with content for this posting.